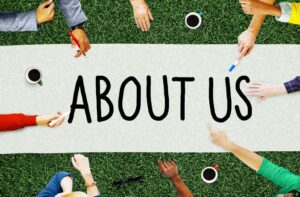 Who We Are?
Alpha Tow Truck Services is a licensed vehicle towing, repair, and maintenance company that provides a wide range of services to its customers in the Dallas-Fort Worth area. We extend our services to all those in need, who are facing vehicle malfunctions in the middle of the road.
We are always available for our customers, whenever they need us, 24 hours a day and 7 days a week. We have successfully towed more than 3000 vehicles and have been operating in this field for more than 30 years now.
Our thousands of satisfied customers place their trust in us for any kind of trouble that arises by the side of the road. If you're facing any problem regarding your vehicle and require reliable and affordable towing, Alpha Tow Truck is always here at your service.
What We Do?
We offer a selection of services that can help you encounter any kind of trouble if you're in the Dallas-Fort Worth area, or nearby. Our staff is highly skilled and well-equipped with all kinds of tools and machinery required to work on different types of vehicles.
The services will be tailored according to your unique situation. Once our technicians reach you, they will analyze the situation and then devise a work plan to help you out. This plan will get you out of trouble in a fast, efficient, and affordable manner.
Our workers have a response time of under 30 minutes. They will reach you wherever you are in less than half an hour and get straight to work. This will make sure that you're back on wheels as early as possible.
Our services are available 24/7, which means you can call us any time and we'll respond back. Besides, we are also experienced in dealing with emergency situations and can get you out of trouble in no time.
Services We Provide
Here's a breakdown of all the services we provide to our customers.
We provide wrecker services to move or recover vehicles when they have been in accidents. Wrecker services are comprehensive and cover all kinds and types of vehicles.
Towing is our main service from the full suite we offer. Our skilled workers and latest equipment allows us to tow vehicles under full safety requirements. We offer both long distance towing and emergency towing services. We also tow commercial vehicles and RVs.
Car lockouts are really unfortunate and can cause a lot of frustration. We can unlock your vehicle at your place of convenience.
Flat tires can be a hassle to change. You can call us to change your flat tires by the roadside. Our team will do so in a safe and efficient manner under minimal charges.
If you're out of fuel at a remote location or require fuel for any machinery other than your vehicle, you can call us to get all kinds of fuel delivered.
We will jump-start your car battery through cables in a safe and secure manner. Our experts know how to handle jump start cases without getting into any troubles such as sparks or short circuits.
Vehicle Towing Service

Vehicle Towing Service