Car Lockout Service
Car lockouts can happen to the best of us, and almost always at the worst of times. Looking at the bigger picture, they don't seem to be much of an issue. But if you've been through one, you know exactly how anxious and helpless they can make you feel. Alpha Tow Truck Services has exactly the expertise to deal with such situations. Whether you've locked your keys inside the car, or have lost them somewhere, our experts have the skills to unlock your car and cut a new key for you on the spot, regardless of what make or model your car is.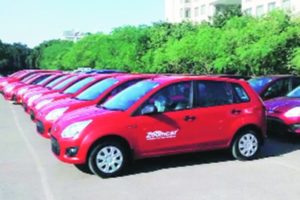 The expert lock pickers and locksmiths at Alpha Tow Truck Services understand the intricacies of each vehicle and know how to handle each case individually. Once we get to know of your situation, our team will report to your location. We will then analyze the whole situation and use the best possible approach to unlock the car and get it to work.
At Alpha Tow Truck Services, we have the most sophisticated pieces of equipment currently available across the market. While picking the locks with our tools, we take extra caution to make sure that we do not damage any other component of the car while we deal with its lock. We can operate under both factory-built and custom-installed security systems for vehicles. Our experts even know how to work with modern, more sensitive security systems with alarms and whatnot.
All you need to do in such cases is to calm down a bit and not panic at all. Just give us a quick phone call and we would be more than happy to report to your location and take care of the problem for you. We look forward to serving you!