Fuel Delivery in the Dallas-Fort Worth Area
When your mind is too caught up in the daily hassle of life, you often forget to get your vehicle refueled in time. Either this completely skips your mind and you don't get your tank filled, or you simply miscalculate your current fuel miles and end up in a situation where your vehicle is out of fuel and there are no fuel stations nearby. In such situations, you will require an efficient, reliable, and affordable fuel delivery service to get fuel to you so that you can refill your tank remotely and get back on your route. The fuel delivery services by Alpha Tow Truck are exactly what you need if you're looking for all these qualities in a single package.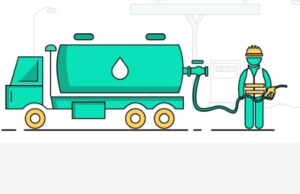 Alpha Tow Truck Services cover a wide range of roadside assistance and vehicle towing services out of which the most important one is the fuel delivery services. We have all kinds of vehicle fuels and motor oils available with us which can be delivered to you no matter where you are located. All you need to do is give us a call and place an order for the type and quantity of fuel you require. You can leave the rest to us and simply sit back and relax until the delivery reaches you. Refilling the tank now won't be an issue and you'll be able to start your car and get back on the road in no time.
You can also get in touch if you're operating specialized vehicles or equipment that require refilling on the spot and can't be moved around. Our skilled experts have a complete know-how on handling these vehicles and will take care of everything carefully.
We deliver the fuel of your choice to your desired location within minutes. It passes all the quality requirements and is fit for usage on all kinds of vehicles. The best part is that we don't charge an arm and a leg. Our fuel delivery prices are easily the lowest on the market which makes us the only roadside assistance and towing company which provides the best value for money. On top of that, the level of convenience we provide to our customers is unmatchable. You can literally have your vehicle refueled with a single phone call. Our staff will note your order down and the fuel will be dispatched to you as soon as possible. We have a non-refundable fixed charge of $49.00 for service calls plus $3 per mile.
If you require any roadside assistance or towing services other than fuel delivery, we would love to provide that as well. Our technical roadside assistance crew is highly skilled and well-equipped when it comes to handling any emergency situations. Just as our fuel delivery services, all our services are of the highest quality. The crew is supportive and friendly and knows how to diffuse an emergency situation. The procedure for these services is also the same; a simple phone call will do. We would love to hear from you and we can't wait to serve you!